Schematic Capture Features
Clear and Concise Schematic Designs
Quickly and easily create Schematic designs using the feature rich toolset within the Pulsonix Schematic Editor
Design Variants
Define any number of Part and Assembly variants in your Schematic design and automatically transfer these through to the PCB.
Hierarchical Design
Pulsonix provides 'Top Down' and 'Bottom Up' design. 'Top Down' design breaks blocks into functional elements allowing you to define the detail of each element. 'Bottom Up' design facilitates the re-use of commonly used circuit elements using pre-defined blocks to build a solution.
Instant Cross Probing
Cross probe bi-directionally between your Schematic and PCB Designs. Click an element in either the Schematic/PCB and see the corresponding element highlighted in the associated PCB/Schematic.
Forwards & Backwards Design Annotation
Send design changes and ECO's to the PCB, alternatively make changes in the PCB and back annotate them to the Schematic.
Intelligent PDF Export
Export your designs to an intelligent PDF file. Drawings and designs can be interrogated using the PDF file to identify design and element properties and values.
Electrical Rules Checking
Electrical Rules Checking (ERC) both Online as you design and an interactive batch mode, are readily available to ensure your connective design rules are adhered to during circuit creation.
Data Migration
The largest array of Import Filters of any SCM/PCB design product. Import both Designs and Libraries from your current system into Pulsonix and retain your Intellectual Property.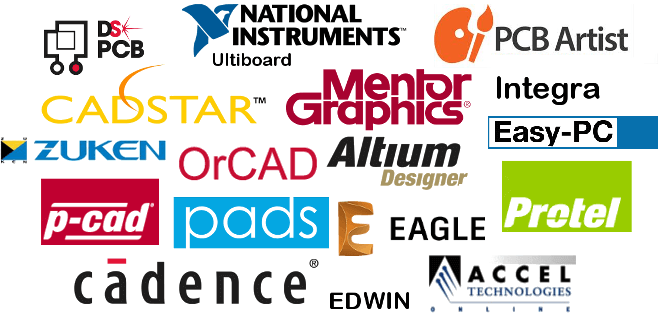 Discover why thousands of companies around the world choose Pulsonix
"
The capability of Pulsonix and the supportive team at Westdev have helped us make this important transition and to move forward

."



Mark Wilkinson

-

Copernica
Contact Us
We have sales channels throughout the world that will be able to help you.
Contact Us