Powerful, Intelligent Solutions.
Effortless Schematic Capture and PCB Layout tools to make you more productive
Schematic Capture
Create clear and concise schematic drawings in this easy-to-use design environment. No tedious menus or commands to navigate with modeless operation and an intuitive user interface.
Multi-level Hierarchical Design: Facilitating the re-use of commonly used circuit elements using pre-defined blocks.
Electrical Rules Checking: Electrical rules checking Online as you design and as an interactive batch ensure your design rules are adhered to at all times during the circuit creation.
Instant Cross Probe: Cross probe bi-directionally between your Schematic and PCB designs to ensure design accuracy and correctness.
Extensive Libraries: Use the Component Search Engine and choose your ready-to-use components from over 15 millions Parts available. Drag and drop them straight into your design.
All Schematic Capture Features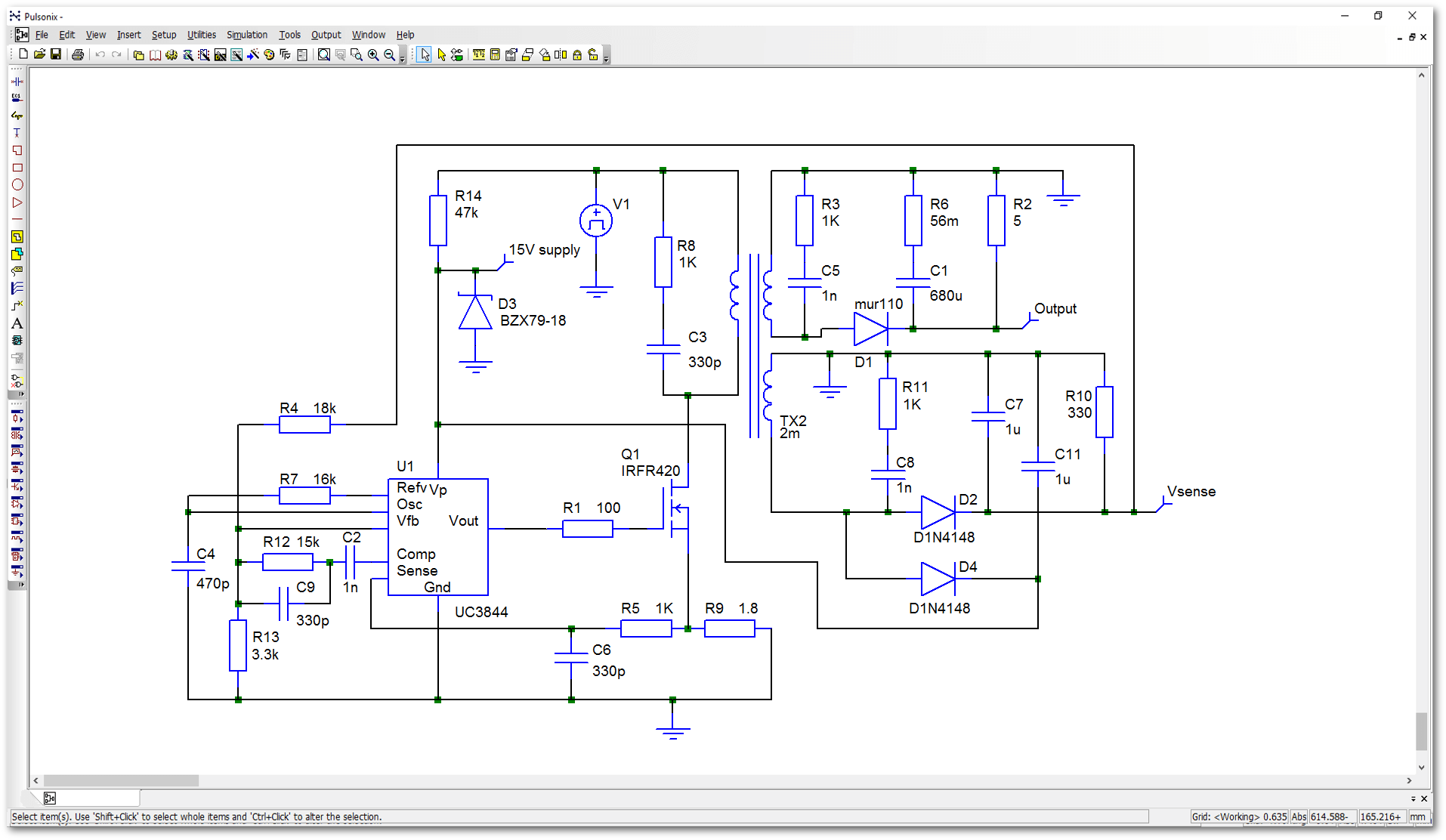 Spice Simulation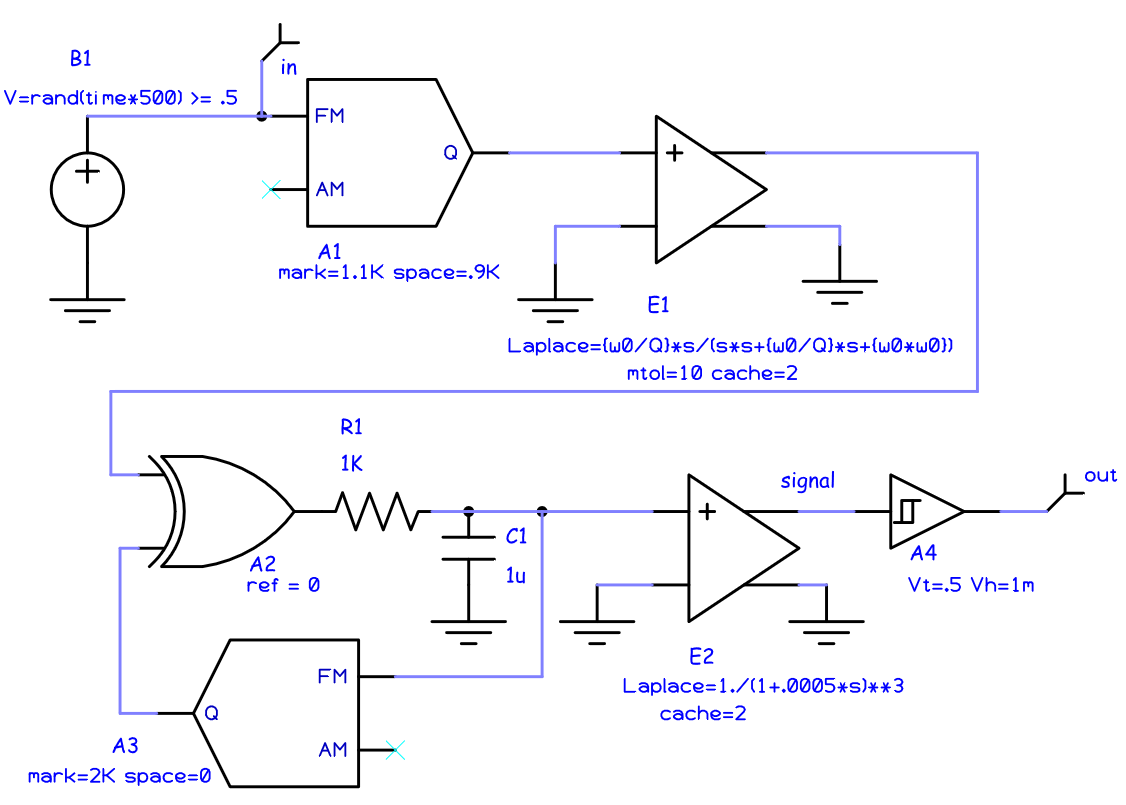 Fully integrated into the Pulsonix design environment, a range or popular Spice simulators are supported. Use the same library to add Spice primitives, stimuli and probes to simulate your Schematic design, and then create the PCB, all without leaving Puslonix.
A comprehensive selection of analysis functions may be applied to your design which will drive the simulator.
Drive the LTSpice simulation engine without using the LTSpice Schematic or without leaving the Pulsonix product. A dedicated LTSpice library is supplied which is ready to use.
All Spice Simulation Solutions

PCB Layout
The Pulsonix PCB Design environment has been carefully designed to ensure maximum productivity with minimal amount of learning time.
A wide range of features from rules creation, component placement, routing modes and post processing capability allow for a critical reduction in your design time.
Import Filters: the industry's largest import filters allowing you to retain your Intellectual Property for both Designs and Libraries.
Design Variants: complete assembly variants for your design requirements.
PCB-3D Co-Design Environment: Pass your PCB layout into the integrated 3D environment to view the design and enclosures then run clash detection. Make position changes to resolve clashes with this annotation automatically passed back to the PCB editor, all inside Pulsonix.
All PCB Design Features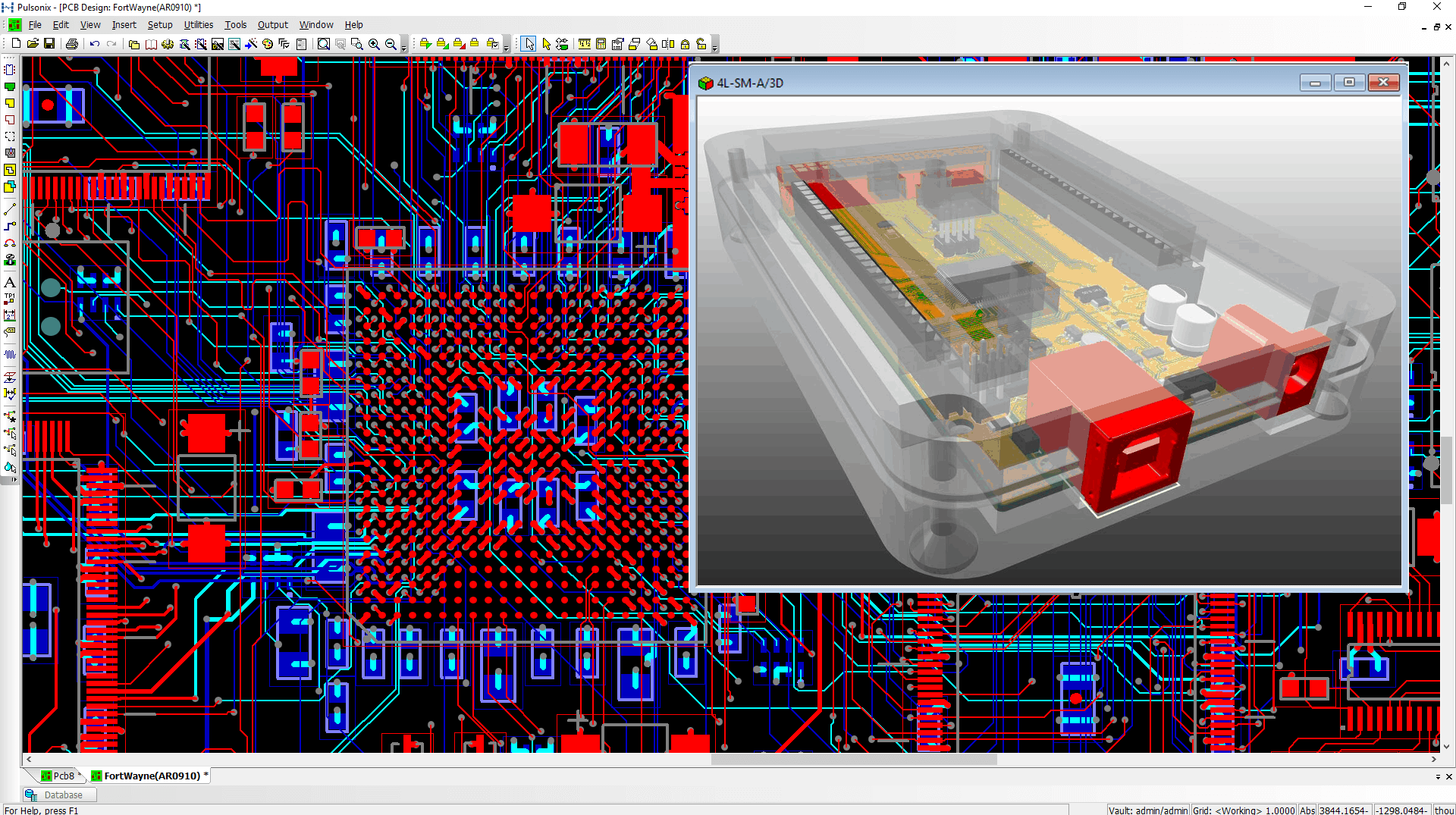 High-Speed Design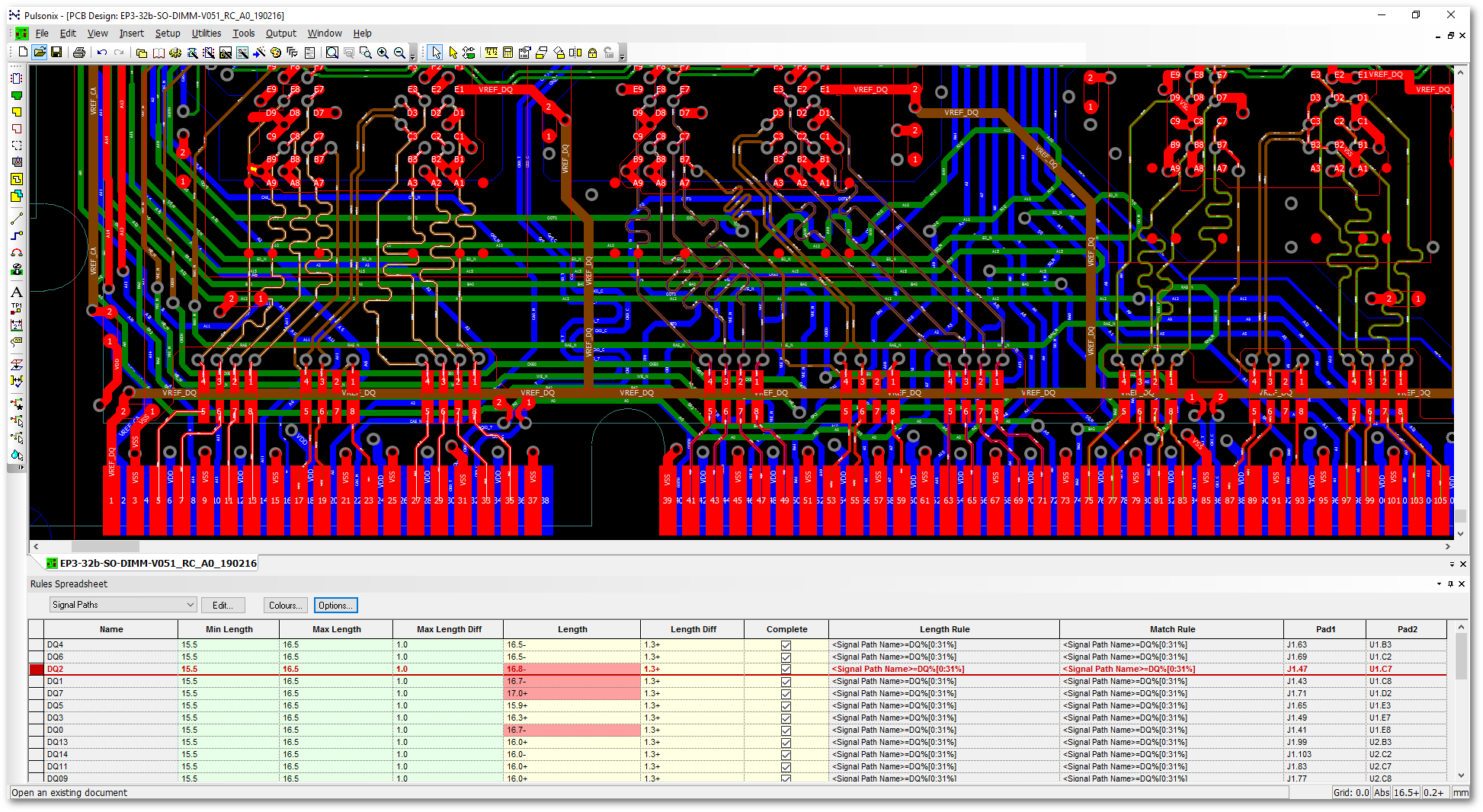 Pulsonix supports a powerful set of constraint driven, rules based, interactive High-Speed design features.
Schematic Driven Rules: driven from the Schematic, the design can be conceived and defined by the engineer during the early logical capture phase. All constraint rules are passed to the PCB design automatically.
Constraint Driven Design Rules: Define critical High-Speed Design rules which must be obeyed in the layout stage.
Signal Paths: Signal Paths enable you to create specific paths that require special consideration within the design, essential for DDR, USB and PCI Express designs.
Serpentine Routing: interactive addition of lengths to traces using the design rules defined.
All High-Speed Design Features

Advanced Technology
Pulsonix provides advanced technology features for your modern design requirements.
Flexi-Rigid Design: True Flexi-Rigid support through multi-spanned Layer Areas, Board Outlines, Board Cutouts and Layer Spanned components allow you to achieve your advanced design requirements with ease.
Support for buried Components: buried components in the form of printed resistors and capacitors spanning dielectric layers as well as planar transformers across multiple layers are supported in this advanced feature set.
Support for Thinned Dies: also supported truly advanced technologies including buried physical components and thinned dies into cavities within the layer substrate of the board.
Chip-On-Board Support: allow creation and annotation of die & bond pads and bond wires automatically and interactively within your design.
All Advanced Technology Features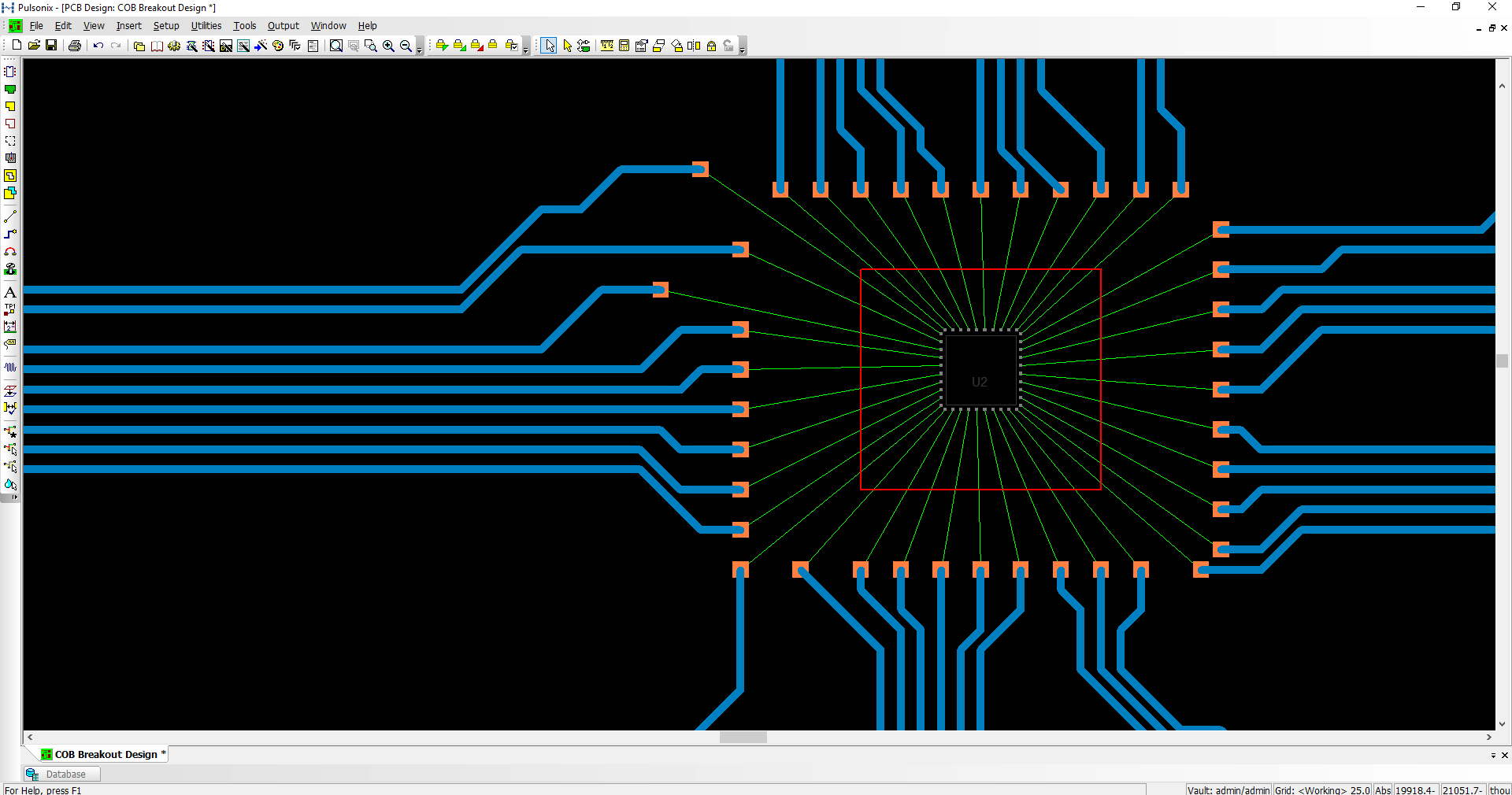 Pulsonix Vault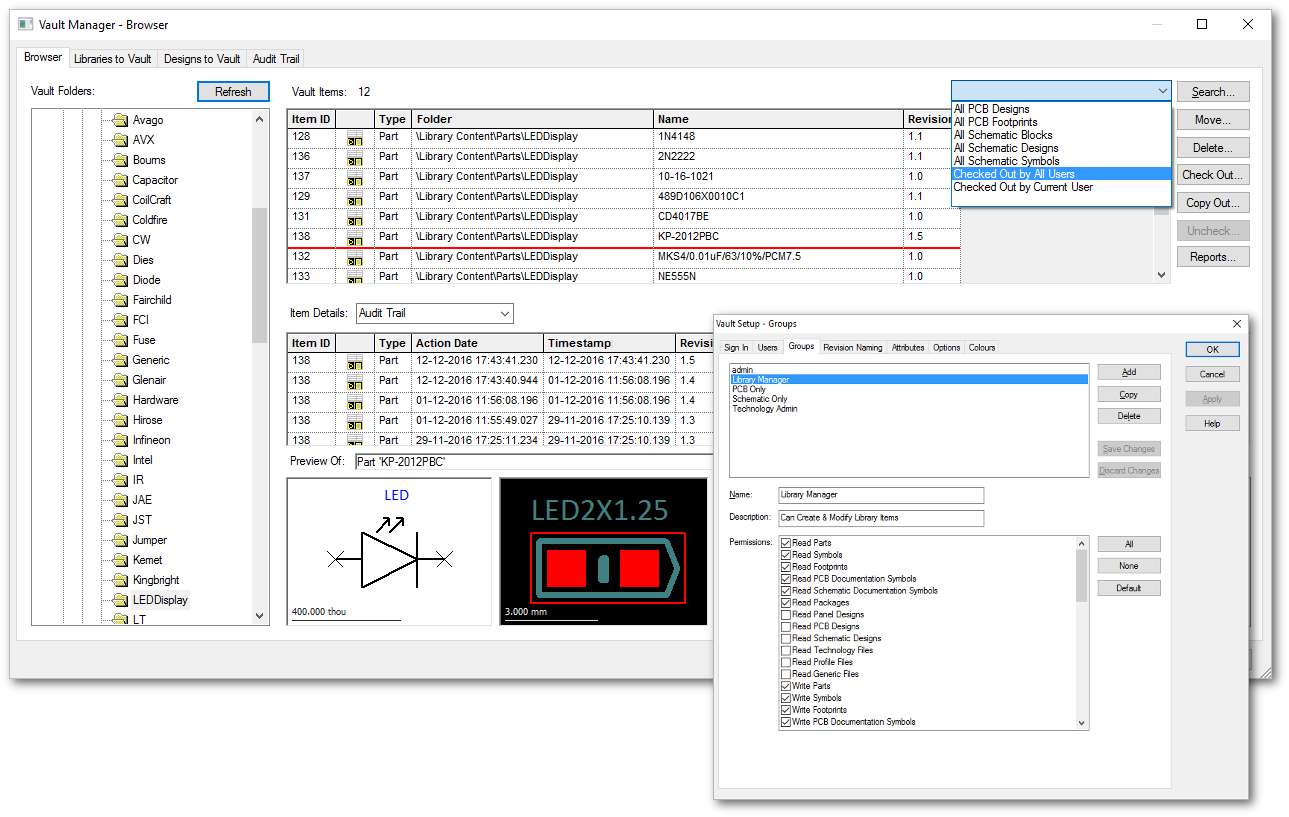 The Pulsonix Vault enables true revision and access controls over your Schematic Designs, Hierarchical Blocks, PCB Designs, Panels, Technology Files and Pulsonix Libraries.
Free: The Pulsonix Vault is supplied free-of-charge with all Pulsonix SCM/PCB systems.
Data Control: Use known and verified data in a controlled manner, ensuring accuracy and reduction of operational errors.
Full Audit Verification: The Vault tracks and records all changes. this means that not only do you have a full audit of vault activity but you can also view the physical changes of items between iterations and see who made the changes.
Flexible Database: The Vault can reside locally or remotely depending on your requirements such is its flexibility.
All Pulsonix Vault Features

Database Connection
The Pulsonix Data Connection ("PDC") enables instant access to corporate information systems for rapid identification and selection of components.
Flexible: Enables Part selection in both your Schematic and PCB Design editors.
Parametric Part Selection: The Database interface enables true Part selection using a parametric search onto your data.
Part Previews: View and verify your chosen Schematic symbol or PCB Footprint before you drop it into your design.
Direct Connection: The PDC uses a standard ODBC connection, this means you can connect to any data repository that uses this protocol, such as MS Access, Excel, MySQL, SAP, Oracle and even some text editors!
All Database Connection Features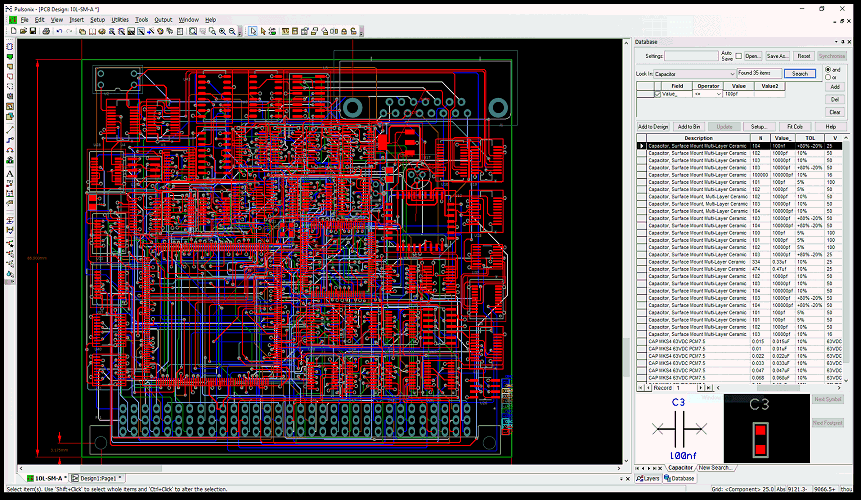 PLM Interface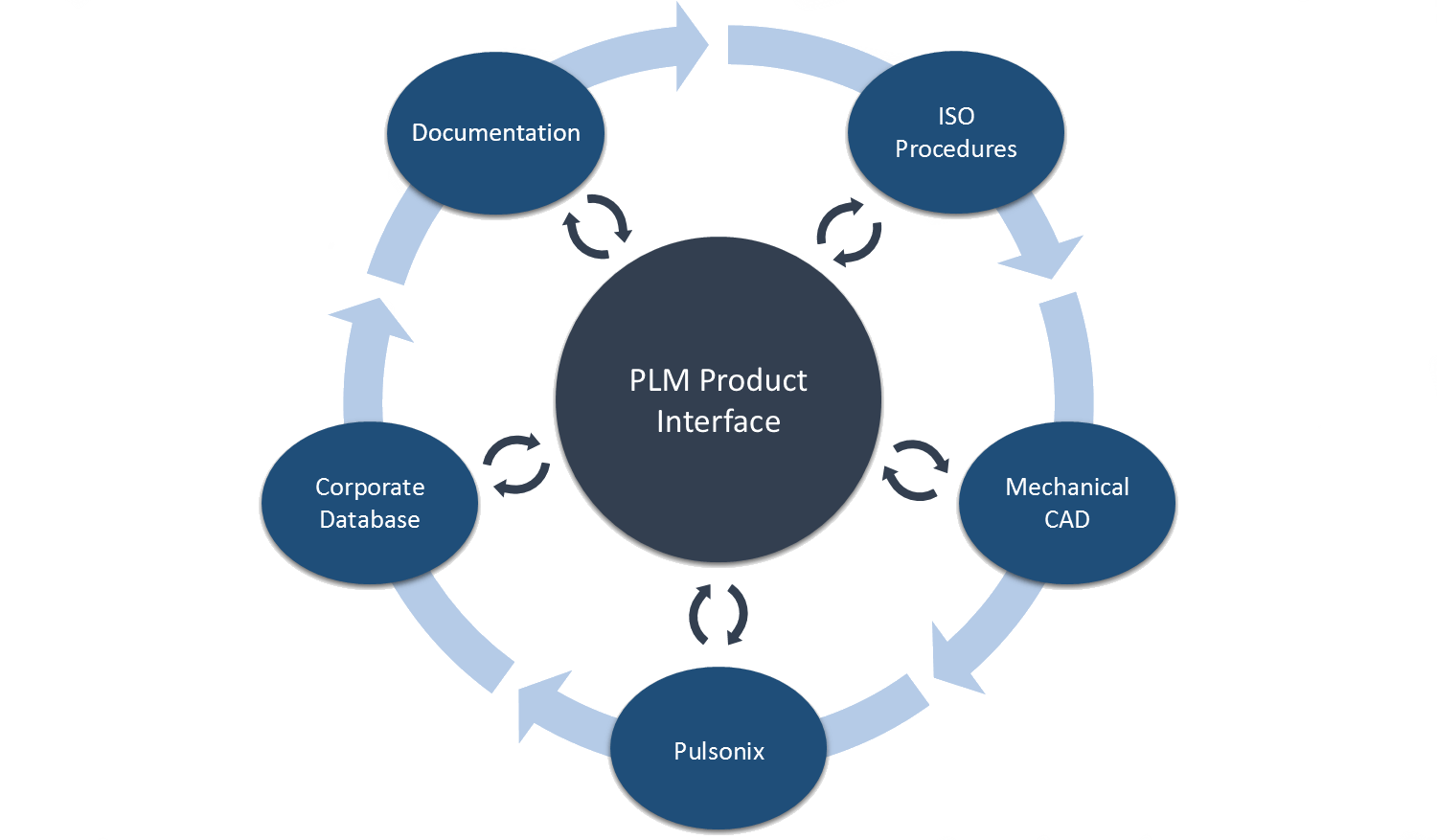 The PLM product interface (the middle-tier application between the PLM system and the various individual tools) allows access to documents and other design data in a controlled manner.
Part Previews: Where your company uses a PLM system, Pulsonix provides 'hooks' for essential commands and data.
Process Flow: All actions fit with the design flow defined by the PLM system. Each process is also then part of a full audit trail.
Powerful Command Driven: The powerful command set within the Pulsonix PLM interface enable processes to be written.
All PLM Connection Features

Data Migration
The largest array of Import Filters of any SCM/PCB design product. Import both Designs and Libraries from your current system into Pulsonix and retain your Intellectual Property.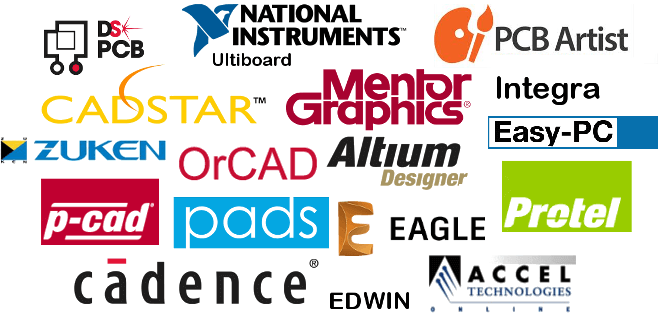 Discover why thousands of companies around the world choose Pulsonix
"
We had no idea how much work could be reduced, the maintenance process was enhanced and we are now much more productive. Furthermore, the quick, professional and qualified support contributed to get the optimum out of Pulsonix

."



Peter Weinheimer

-

Deutsche Bahn
Contact Us
We have sales channels throughout the world that will be able to help you.
Contact Us