Interactive 3D Design
Place Components and Enclosures in 3D with real-time online DRC for clash detection
Component Placement
Select and move Components in the 3D environment with changes automatically back annotated to the PCB design. Fine tuning placement and detecting clashes in 3D with enclosures avoids costly manufacturing errors.
Working with Enclosures
Enclosures can be added to the design, viewed and moved within the 3D environment. The Colour and Transparency setting for enclosures can be defined enabling clearer differentiation between housings and Components.
Online Clash Detection
Clash Rules definition and detection provides real time feedback for enclosures and Components. Enclosure spacings defined in the PCB are used in 3D with all clashes detected and highlighted visually, helping eliminate costly errors.
Reality and Visualisation
With a powerful engine featuring anti-alias rendering, realistic lighting and a gradient background, the 3D environment provides you with realistic visualisation of your PCB.
ECAD to MCAD Support
Bridge your ECAD-MCAD work flow and design environments with support for STEP, DXF and IDF. All bi-directional interfaces can utilise critical board outlines and Component placement.
Technology Based Rules
All rules created for Enclosure Clash spacings and Component Placement grids are dynamically passed through from the PCB environment into 3D ensuring rules are adhered to at all times.
Data Migration
The largest array of Import Filters of any SCM/PCB design product. Import both Designs and Libraries from your current system into Pulsonix and retain your Intellectual Property.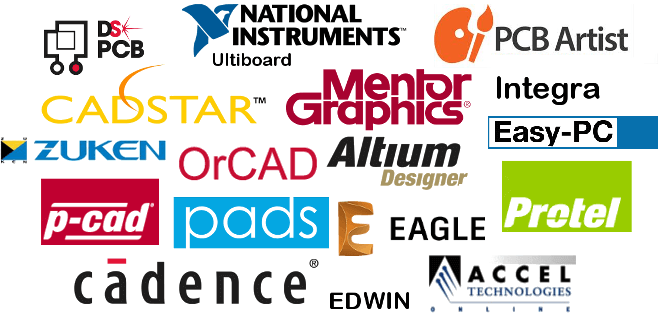 Discover why thousands of companies around the world choose Pulsonix
"
Pulsonix is our new ECAD tool for Schematics, Simulation and PCB Design. It has been chosen for its modern easy-to-use interface and its perfect price/performance ratio

."



Olaf Hollinger

-

Zeiss
Contact Us
We have sales channels throughout the world that will be able to help you.
Contact Us